Technology + Service = Securitry
Aquidneck Mooring Company (AMC) services over 600 moorings throughout Narragansett Bay including Newport, Middletown, Portsmouth, Jamestown, Bristol, Tiverton, Little Compton and more. We have the solution to your mooring problems and needs.
 Our number one priority is making sure your mooring is safe. When AMC services your mooring, it is checked, measured and recorded on a regular basis. As a family run business since 1995, AMC has built a distinguished reputation for honesty and customer satisfaction. Call us today at 401.851.1212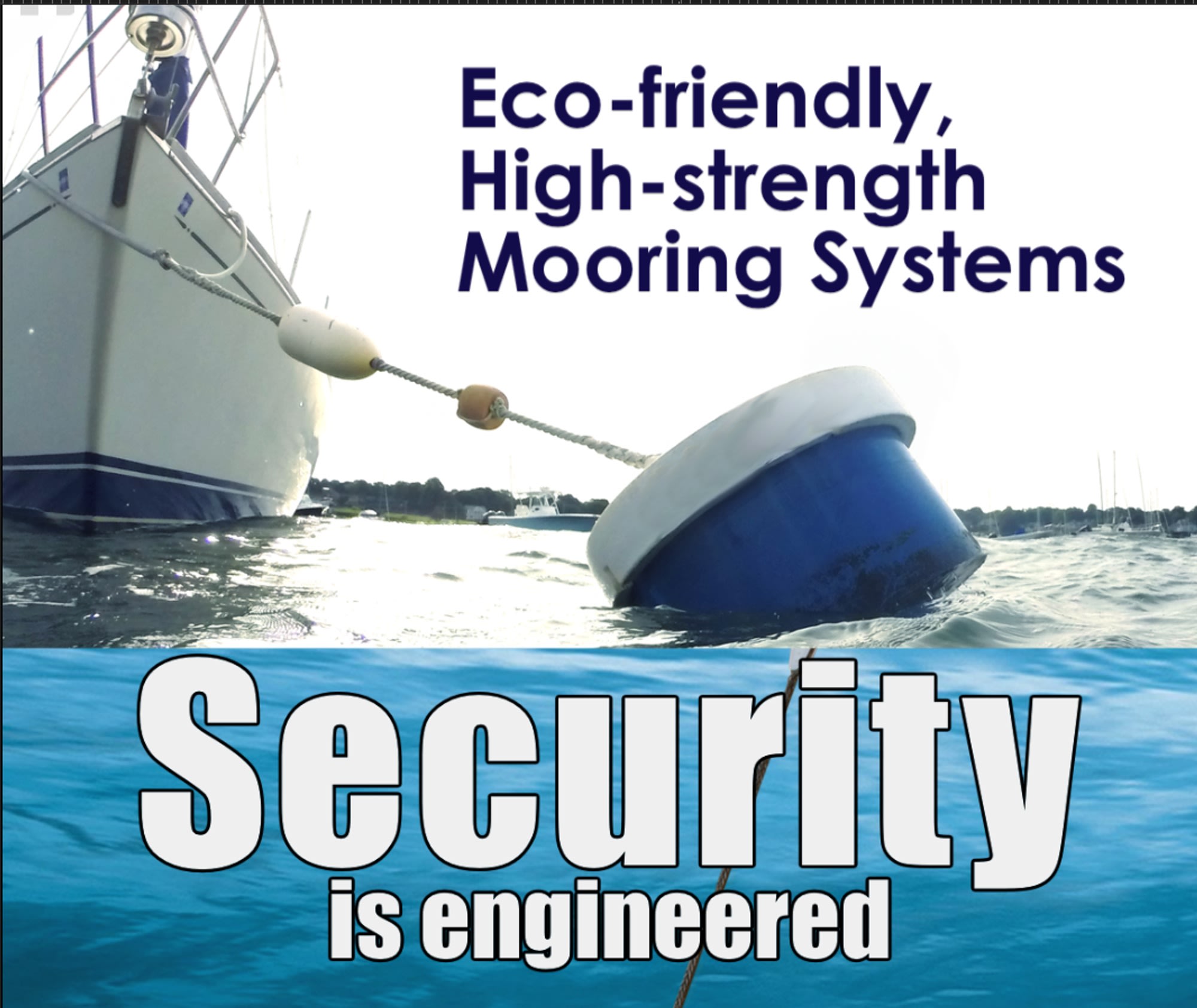 We bill when the work is complete.
Annual service fee is $200.00, (Fall $100 & Spring $100) billed at spring commissioning.
Call us 2 weeks ahead of when you need a mooring ball in place for the Spring. It's not necessary to get in earlier than a week before your launch date. We always make our deadlines and are easy to reach if something changes.
We inspect top chains every year in the spring and keep track of condition in millimeters so we can usually forewarn you of any maintenance coming due a season or two in advance. We like to replace the chains when needed in the spring when we are installing mooring balls. We also flip top chain end for end when is gets warn half way through its life and that will extend safe usable life by sometimes a factor of x 2. Good for you and the environment.
Your inspection cycle with the town will automatically be tracked and done when required ($175.00 for town inspection).
We do permanent heat applied numbering and lettering on the polyethylene balls at $3 a digit, you will have neat clean numbers and letters. All doublebraid, singlebraid and 3 strand line and high tech line splicing is done in house and is load tested and whipped by our riggers. We can make any custom configuration you may require now or in the future.
Aquidneck Mooring Company is a trained and certified Helix anchor installer.
401-851-1212